Children may ask how to make a paper airplane? So parents be prepared to make a paper airplane. Here in this article we are trying to give a complete solution for the question how to make a paper airplane? It is really easy to make a paper airplane. Simple easy steps for the making are explained clearly below. Also teach your kids to make airplane. Let them grow by knowing the importance of creativity.
Steps How to Make a Paper Airplane
Step 1:
First of all take a standard A4 size paper. You may choose the size of paper according to your needs. With a large sized paper you can make a large sized airplane.
Step 2: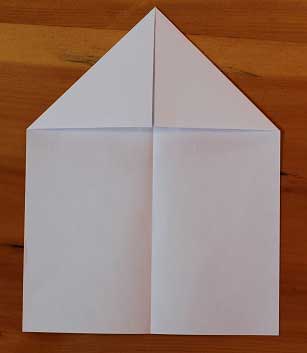 Second step in making a paper airplane is folding the paper in half (length wise).  Fold the long sides properly as shown in image. Then refold them to create a crease to make next folding easy.
Step 3: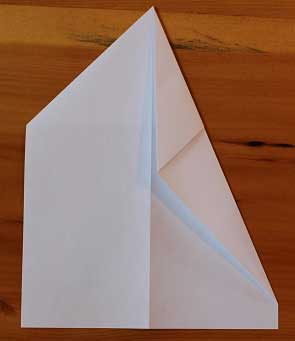 From any one side of the paper fold two top corners properly as shown in the pic. Fold two corners in same length so that they meet at the centre crease properly. Then press the fold thoroughly using your hands to make the folding of airplane crisp.
Step 4: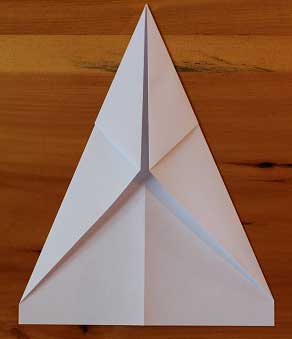 Next step in making aircraft is flip the paper and fold again the corners as shown in the picture to make its wings.
Step 5:
Now fold the paper vertically along the centre crease. i.e fold the entire plane into half.
Step 6: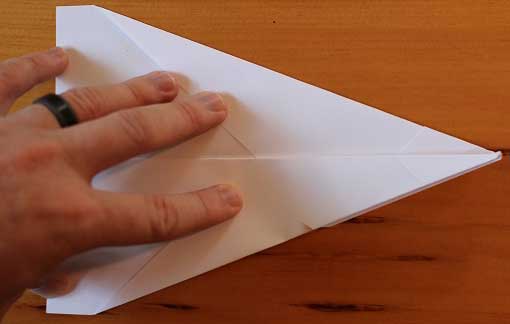 Create wings in two sides by folding at two sides of the current paper. Refer picture below to get more clarity. Partially fold the wings so that it will appear like wings of plane and correct the air flow.
Conclusion of How to Make a Paper Airplane
Now paper airplane is ready. Let as through it in to the space this paper aircraft will swift through the air in a high speed. Give the airplane to your child or learn him/her the making of aircraft. Let us make the kids happy. Kids must grow their childhood through fun filled creative activities and games. This will make their childhood awesome. Their happiness while playing with such creative things will make them more creative from childhood age onwards.